| SLIDE # | 1 |
| --- | --- |
| SLIDE SOURCE - [ see reference sheet below ] | desktop_slide1.jpg |
| SLIDE TOP TEXT - [ text or html ] | Meet the 2017 Continental |
| SLIDE TOP COLOR - [ hex/class ] | #FFFFFF |
| SLIDE TOP CLASSES - [ see reference sheet below ] | font5 font-secondary |
| SLIDE TOP HEIGHT - [ 1%-100%- so top+mi+cta = 100 ] | 33% |
| SLIDE MID TEXT - [ text or html ] | Free yourself from the ordinary. |
| SLIDE MID COLOR - [ hex/class ] | #FFFFFF |
| SLIDE MID CLASSES - [ see reference sheet below ] | font2 font-secondary |
| SLIDE MID HEIGHT - [ 1%-100%- so top+mi+cta = 100 ] | 33% |
| SLIDE BUTTON LABEL | Find Mine Now |
| SLIDE BUTTON LINK | new/new-vehicle-inventory.html?models=continental&years=2017 |
| SLIDE BUTTON TARGET NEW TAB - [ yes/no ] | |
| SLIDE BUTTON CLASS - [ e.g. btn-primary ] | btn-primary |
| SLIDE BUTTON HEIGHT - [ 1%-100%- so top+mi+cta = 100 ] | 33% |
| SLIDE HTML POSITION CLASS - [ see reference sheet] | top-third left-full |
| SLIDE INDICATOR NAME - [ if textual indicator is enabled ] | |
| SLIDE # | 3 |
| --- | --- |
| SLIDE SOURCE - [ see reference sheet below ] | 2017_navigator_slide.jpg |
| SLIDE TOP TEXT - [ text or html ] | Meet the 2017 Navigator |
| SLIDE TOP COLOR - [ hex/class ] | #FFFFFF |
| SLIDE TOP CLASSES - [ see reference sheet below ] | font5 font-secondary |
| SLIDE TOP HEIGHT - [ 1%-100%- so top+mi+cta = 100 ] | 33% |
| SLIDE MID TEXT - [ text or html ] | Put power and comfort at your command. |
| SLIDE MID COLOR - [ hex/class ] | #FFFFFF |
| SLIDE MID CLASSES - [ see reference sheet below ] | font2 font-secondary |
| SLIDE MID HEIGHT - [ 1%-100%- so top+mi+cta = 100 ] | 33% |
| SLIDE BUTTON LABEL | Find Mine Now |
| SLIDE BUTTON LINK | new/new-vehicle-inventory.html?models=navigator&years=2017 |
| SLIDE BUTTON TARGET NEW TAB - [ yes/no ] | |
| SLIDE BUTTON CLASS - [ e.g. btn-primary ] | btn-primary |
| SLIDE BUTTON HEIGHT - [ 1%-100%- so top+mi+cta = 100 ] | 33% |
| SLIDE HTML POSITION CLASS - [ see reference sheet] | top-third left-full |
| SLIDE INDICATOR NAME - [ if textual indicator is enabled ] | |
| SLIDE # | 2 |
| --- | --- |
| SLIDE SOURCE - [ see reference sheet below ] | desktop_slide2.jpg |
| SLIDE TOP TEXT - [ text or html ] | Meet the 2017 Lincoln MKC |
| SLIDE TOP COLOR - [ hex/class ] | #FFFFFF |
| SLIDE TOP CLASSES - [ see reference sheet below ] | font5 font-secondary |
| SLIDE TOP HEIGHT - [ 1%-100%- so top+mi+cta = 100 ] | 33% |
| SLIDE MID TEXT - [ text or html ] | The perfect frame of mind. |
| SLIDE MID COLOR - [ hex/class ] | #FFFFFF |
| SLIDE MID CLASSES - [ see reference sheet below ] | font2 font-secondary |
| SLIDE MID HEIGHT - [ 1%-100%- so top+mi+cta = 100 ] | 33% |
| SLIDE BUTTON LABEL | Find Mine Now |
| SLIDE BUTTON LINK | new/new-vehicle-inventory.html?models=MKC&years=2017 |
| SLIDE BUTTON TARGET NEW TAB - [ yes/no ] | |
| SLIDE BUTTON CLASS - [ e.g. btn-primary ] | btn-primary |
| SLIDE BUTTON HEIGHT - [ 1%-100%- so top+mi+cta = 100 ] | 33% |
| SLIDE HTML POSITION CLASS - [ see reference sheet] | top-third right-full |
| SLIDE INDICATOR NAME - [ if textual indicator is enabled ] | |
| SLIDE # | 1 |
| --- | --- |
| SLIDE SOURCE - [ see reference sheet below ] | mobile_slide1.jpg |
| SLIDE TOP TEXT - [ text or html ] | 2017 Continental |
| SLIDE TOP COLOR - [ hex/class ] | #FFFFFF |
| SLIDE TOP CLASSES - [ see reference sheet below ] | font3 font-secondary |
| SLIDE TOP HEIGHT - [ 1%-100%- so top+mi+cta = 100 ] | 40% |
| SLIDE MID TEXT - [ text or html ] | |
| SLIDE MID COLOR - [ hex/class ] | #FFFFFF |
| SLIDE MID CLASSES - [ see reference sheet below ] | font1 font-secondary |
| SLIDE MID HEIGHT - [ 1%-100%- so top+mi+cta = 100 ] | 0% |
| SLIDE BUTTON LABEL | Find Mine Now |
| SLIDE BUTTON LINK | new/new-vehicle-inventory.html?models=continental&years=2017 |
| SLIDE BUTTON TARGET NEW TAB - [ yes/no ] | |
| SLIDE BUTTON CLASS - [ e.g. btn-primary ] | btn-primary |
| SLIDE BUTTON HEIGHT - [ 1%-100%- so top+mi+cta = 100 ] | 25% |
| SLIDE HTML POSITION CLASS - [ see reference sheet] | top-third h-center-full |
| SLIDE INDICATOR NAME - [ if textual indicator is enabled ] | |
| SLIDE # | 3 |
| --- | --- |
| SLIDE SOURCE - [ see reference sheet below ] | 2017_navigator_slide_mob.jpg |
| SLIDE TOP TEXT - [ text or html ] | The 2017 LINCOLN NAVIGATOR |
| SLIDE TOP COLOR - [ hex/class ] | #FFFFFF |
| SLIDE TOP CLASSES - [ see reference sheet below ] | font3 font-secondary |
| SLIDE TOP HEIGHT - [ 1%-100%- so top+mi+cta = 100 ] | 40% |
| SLIDE MID TEXT - [ text or html ] | |
| SLIDE MID COLOR - [ hex/class ] | #FFFFFF |
| SLIDE MID CLASSES - [ see reference sheet below ] | font1 font-secondary |
| SLIDE MID HEIGHT - [ 1%-100%- so top+mi+cta = 100 ] | 0% |
| SLIDE BUTTON LABEL | Find Mine Now |
| SLIDE BUTTON LINK | new/new-vehicle-inventory.html?models=navigator&years=2017 |
| SLIDE BUTTON TARGET NEW TAB - [ yes/no ] | |
| SLIDE BUTTON CLASS - [ e.g. btn-primary ] | btn-primary |
| SLIDE BUTTON HEIGHT - [ 1%-100%- so top+mi+cta = 100 ] | 25% |
| SLIDE HTML POSITION CLASS - [ see reference sheet] | top-third h-center-full |
| SLIDE INDICATOR NAME - [ if textual indicator is enabled ] | |
| SLIDE # | 2 |
| --- | --- |
| SLIDE SOURCE - [ see reference sheet below ] | mobile_slide2.jpg |
| SLIDE TOP TEXT - [ text or html ] | 2017 Lincoln MKC |
| SLIDE TOP COLOR - [ hex/class ] | #FFFFFF |
| SLIDE TOP CLASSES - [ see reference sheet below ] | font3 font-secondary |
| SLIDE TOP HEIGHT - [ 1%-100%- so top+mi+cta = 100 ] | 40% |
| SLIDE MID TEXT - [ text or html ] | |
| SLIDE MID COLOR - [ hex/class ] | #FFFFFF |
| SLIDE MID CLASSES - [ see reference sheet below ] | font1 font-secondary |
| SLIDE MID HEIGHT - [ 1%-100%- so top+mi+cta = 100 ] | 0% |
| SLIDE BUTTON LABEL | Find Mine Now |
| SLIDE BUTTON LINK | new/new-vehicle-inventory.html?models=mkc&years=2017 |
| SLIDE BUTTON TARGET NEW TAB - [ yes/no ] | |
| SLIDE BUTTON CLASS - [ e.g. btn-primary ] | btn-primary |
| SLIDE BUTTON HEIGHT - [ 1%-100%- so top+mi+cta = 100 ] | 25% |
| SLIDE HTML POSITION CLASS - [ see reference sheet] | top-third h-center-full |
| SLIDE INDICATOR NAME - [ if textual indicator is enabled ] | |
## REFERENCE SHEET FOR SLIDE HTML
SLIDE SOURCE - [ Image Index^, YoutubeID or HTML5 Video Folder Path ]
- image index^ : slide source will be set to the image from the carousel widget at top using its numeric position (index) - [ e.g. setting this to "1" would use the first image in the carousel widget ]
- youtube id : slide source will be a youtube video by using its embed id - [ e.g. Zx7HliE_0-Q ]
- HTML5 video folder path : slide source will be video by supplying a first-frame image path with all the required assets of the same name; webm video, mp4 video, first-frame jpg (to display while video loads) - [ e.g "http://<domain>/<path>/<video folder>/<filename>.jpg" ]
SLIDE TOP/MID CLASSES - [ wrap*, inline*, font1-10, weight1-9, italic, underline, superscript, subscript ]
* wrap/inline : one of these MUST be set for the text to resize with the slider, use wrap to constrain the text by container height or inline to constrain the text by container width - [ e.g. "inline" ]
- font1-10 : sets the size of the text from 1:1 to 10:1 - [ e.g. "font2" ]
- weight1-9 : sets the weight (bold/light) of the text from 100 (lightest) to 900 (boldest) - [ e.g. "weight9" ]
- italic/underline/superscript/subscript : will set the corresponding style
SLIDE HTML POSITION CLASS - [ Vertical & Horizontal sets should be input ]
- Vertical : top, v-center or bottom "-" full, half or third - [ e.g. "top-third" sets the HTML to the top of the slide using a 1/3 of its height ]
- Horizontal : left, h-center or right "-" full, half or third - [ e.g. "h-center-half" sets the HTML to the horizontal center of the slide using half of its width ]
- Vertical & Horizontal = "top-third h-center-half"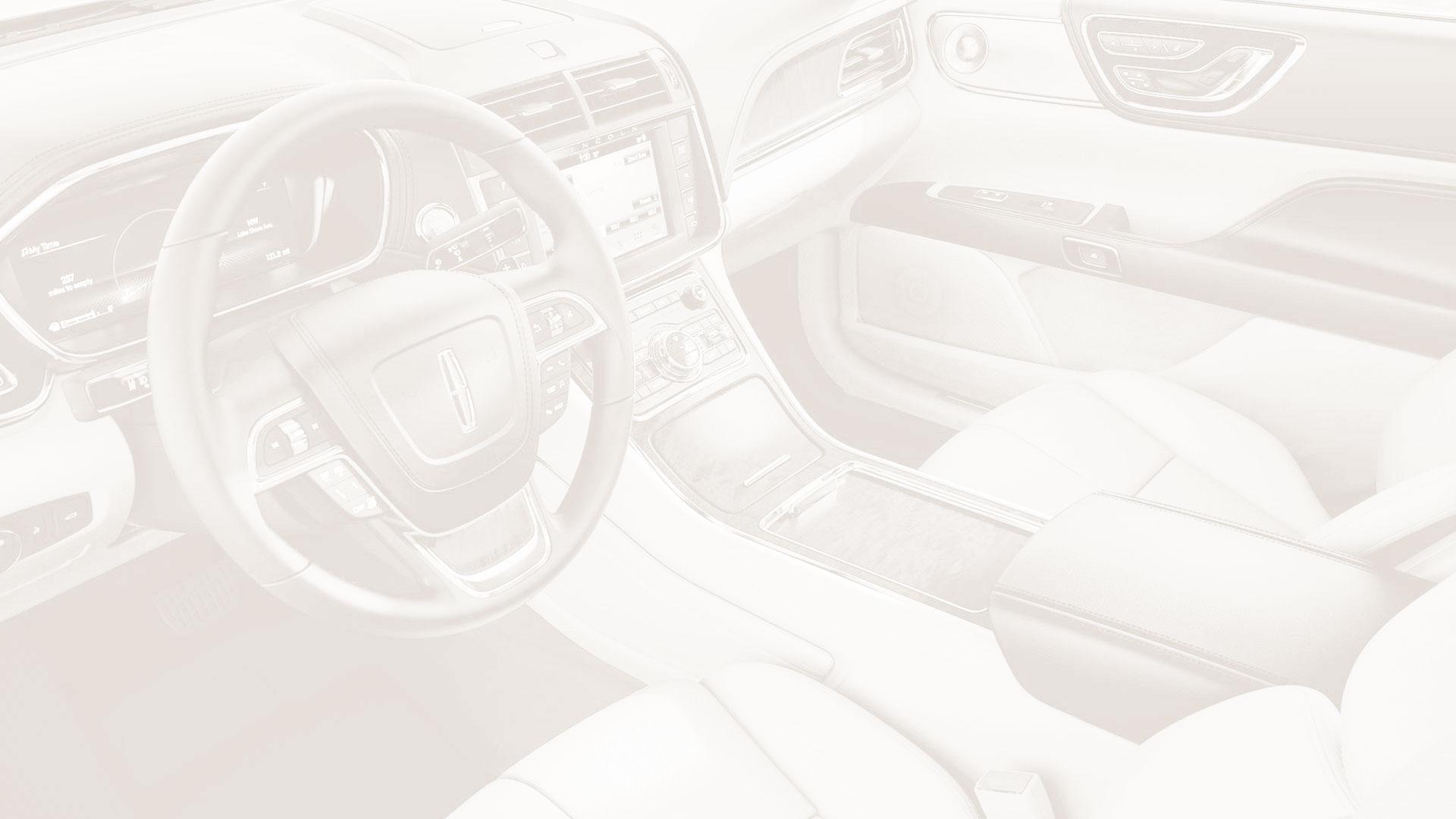 SCHEDULE SERVICE
Need easy, reliable, affordable service for your car? Come to Airport Lincoln and schedule a service appointment. We pride ourselves on certified technicians and genuine parts that provide the best service Hamilton can find. Servicing your Cars and SUVs makes it simple to keep your vehicle running at its top performance.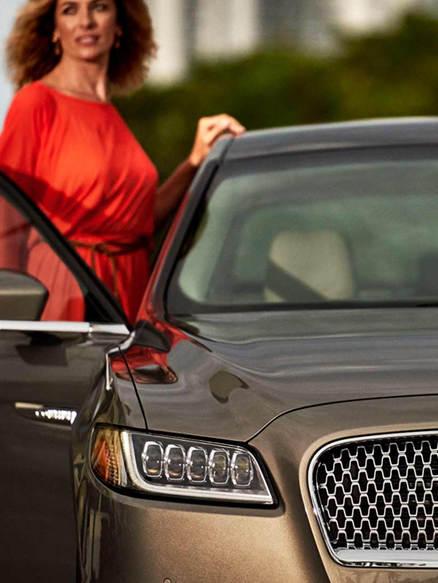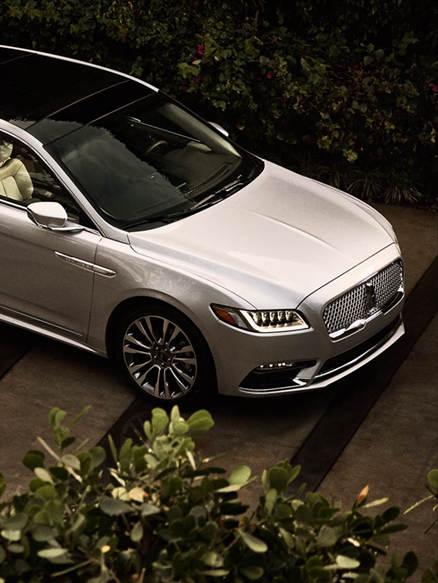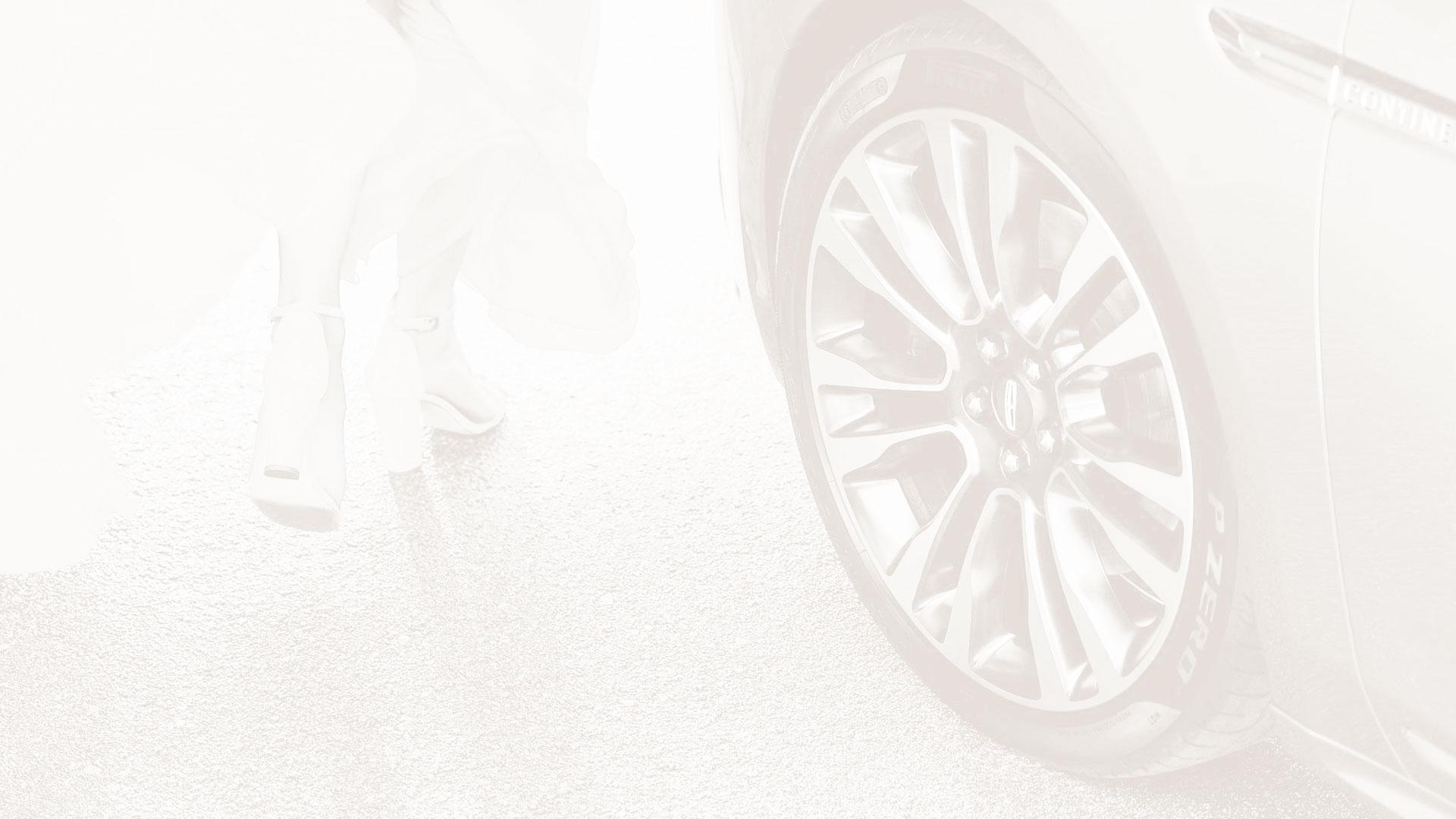 VIEW OFFERS
Looking for a new Lincoln vehicle at the best price? Look no further for Hamilton's best selection of Lincoln offers and incentives! Looking for a new vehicle at the fairest price? Take advantage of our current new vehicle offers featured below!
My salesperson Brittany was outstanding! She was friendly, very knowledgable and extremely helpful. Brittany went through all the new technology and apps for my new Lincoln which was amazing!! Love my new ride!!
- Kim Carlsen
My Service advisor were very knowledgeable, and helpful.I brought my car in after my night shift without an appointment.They arranged a customer shuttle to bring me home and arranged after hours pickup of my vehicle not to interrupt my sleep!
Amazing customer service, I knew my car was in good hands once I was dropped off at home.
- Robert Budohoski
My vehicle was taken in on time and I was given notice that I needed further repairs. I booked this work that day and will return next week to have it completed. Staff are friendly, efficient and very helpful. Happy customer.
- Sherry Hyslop
Welcome to Airport Lincoln
We have been honored to serve Hamilton for over 25 years.
Airport Lincoln is founded on the principal that your vehicle shopping and servicing experience be streamlined and fulfilling. Our team possess the knowledge and passion that ensures the car shopping and servicing process is never daunting, keeping our clients informed at each step of the process.
We are proud to offer an array of new and used vehicle inventory, all accessible on our efficient online inventory tool. Utilizing our online tools is a great way to prepare yourself before you stop by the showroom; our sales staff will be ready to answer any inquiries you may have concerning the vehicles you viewed online.
Not looking to buy, but to service your Lincoln? Our professional service and parts departments are here to look after you in a timely and thorough manner, no job is too big or too small and questions are encouraged.
Our greatness is only achieved through the satisfaction of our clients, and we are proud to work for you and the community, keeping you safe and happy on the roads ahead.
Thank you, we look forward to seeing you at Airport Lincoln in Hamilton.